Sale!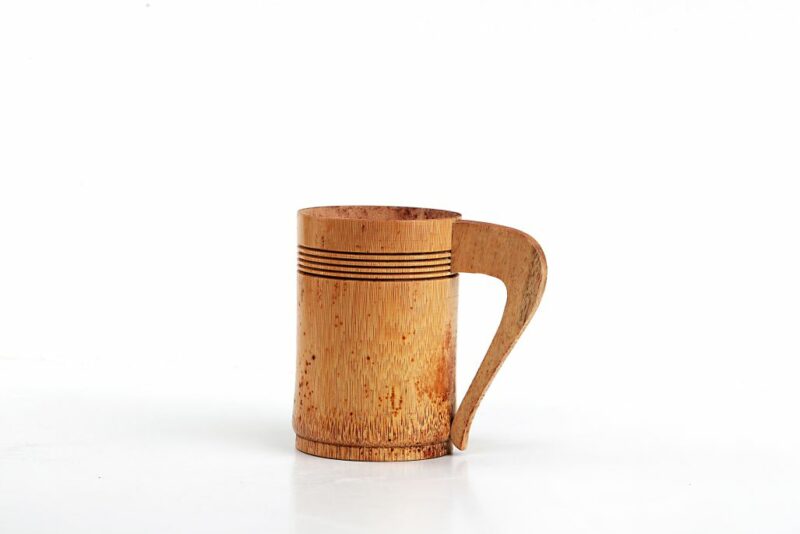 Bamboo 4″ Cup
-4% OFF
Material :- Natural Bamboo Wood.
100% Eco-Friendly and Biodegradable.
4′ Size.
These bamboo cups have a sharp, classic modern design.
Say No to plastic polymer and chemicals. Love Natural Handmade products.
Usable, Washable and Durable. If found fungus, please keep in sunlight for 2 – 3 hours and clean with dry cloth.
In stock
Description
Simple and stylish with a sharp and classic modern design, the bamboo cup is a perfect choice to start your day in a natural way. It is an eco-friendly product from Bamboozone and is suitable for travel use.
• The bamboo travel mug is made of natural bamboo wood material.
• It is 100% biodegradable with eco-friendly packing.
• Handmade with a fine finish while maintaining its natural shape.
• The bamboo coffee cup is a perfect gift for your dream home.
• It is washable and usable.
• If you find any fungus, keep it in sunlight for 3 hours and clean it with a dry cloth.
Benefits
• It is a natural bamboo product that encourages plastic-free, zero-waste living.
• The bamboo cup brings a natural look and feel.
• It is non-toxic and BPA-free, a healthy alternative.
• Bamboo is naturally hard, and the bamboo coffee cup doesn't break easily.
• It is compostable and has no negative impact on the environment.